Rappelling in Utah. Here's everything you need to know. Also known as the Beehive State or the Mormon State, Utah is home to some of...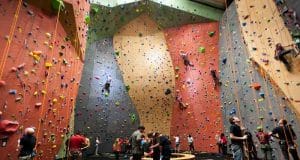 These are the best rock climbing gyms in the US. The US is riddled with climbing gyms, some offering impeccable quality, while others tend to...
Let's find out what are the best waterfall locations for rappelling. Waterfall rappelling is an art, but it's definitely not for the faint of heart....