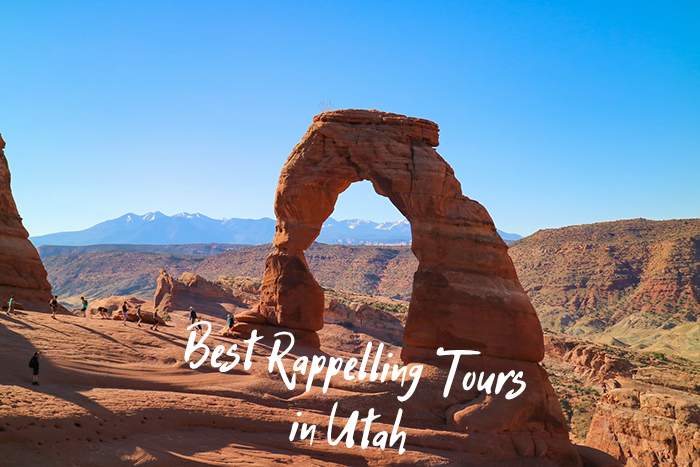 Rappelling in Utah. Here's everything you need to know.
Also known as the Beehive State or the Mormon State, Utah is home to some of the country's most popular canyoning and rappelling tours. Rappelling in Utah is arguably more popular than anywhere else in the world, and that's because this incredible state includes some of the most beautiful canyons and waterfalls. It's no wonder that people from all over the country visit Utah for its rappelling opportunities.
I can personally vouch for the quality of these tours and the unique experiences that they offer. While I usually take a few friends or family members with me on these trips, there's nothing wrong with going alone if that's your preference. Each location has its own guides and experts, so you don't even have to be experienced to take part. Before you decide on a destination, however, it's worth keeping a few key things in mind:
Is the rappelling location easily accessible or do you need to hike or climb in order to reach it?
Are the facilities child-friendly, or should you leave the younger ones at home?
Pricing and nearby accommodation options.
Weather conditions, which will dictate your wardrobe and gear selection.
Difficulty levels, just in case you want more of a challenge.
How long does it take to complete the tour?
Are service animals allowed?
Is the tour recommended for pregnant visitors? (just in case you're expecting)
What is the maximum tour capacity? (if you plan to bring friends or family members along)
I'm going to include as much information as I can for each of the following canyoning and rappelling tours in Utah. Hopefully, by the end of this guide, you'll be able to make an informed decision about your next destination. I should note that I'm not affiliated with any of these tours in any way. I'm just trying to put some well-structured information out there in order to help out my readers. Let's start thing off with a beginner-friendly rappelling tour, shall we?
1. Moab Canyon Tours in Southeastern Utah.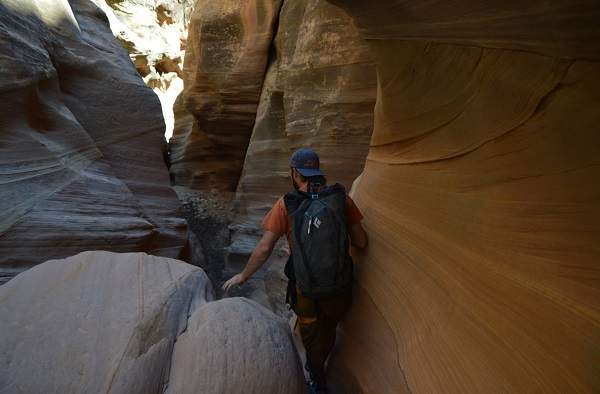 Moab Canyon Tours is a relatively small company but the good news is that it's a private company. Therefore, its guides are able to fit into pretty much any itinerary, and they can ensure a custom, tailor-made experience for you and your party. The tours focus on the southeastern part of Utah, and they include as many as 4 rappels on a single go.
The Half-Day Canyoneering Tour is beginner-friendly, and you can even bring your kids along. Just make sure to talk to Moab beforehand and agree on a specific trip and activity. It's worth noting that all children must be accompanied by an adult, but that seems pretty reasonable, right?
That's the best part about Moab, you get exactly what you pay for. You decide what activities you want to take part in and how long you want your trip to be. The most popular trip over there is the Irish Canyons. They are quite a sight to behold, and even more amazing to explore. The canyons targeted by this tour are not wheelchair accessible, which is unfortunate but it is what it is. Moreover, the tour requires a certain minimum number of attendees, and if that number isn't met you'll simply be reassigned to another tour or receive a full refund.
Other highlights of Moab Canyon Tours include hotel pickup and drop-off, as well as professional guides. You'll also receive all of the necessary gear on-site, including helmets, belay devices, harnesses, ropes, and gloves.
2. Red Desert Adventure in Springdale, Utah.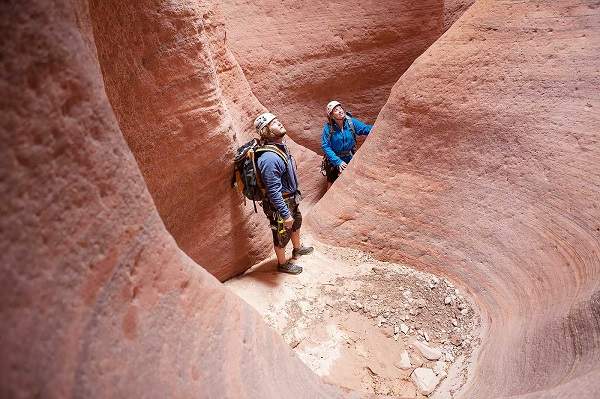 You'll find many towns that are called Springdale all over the United States, but the one I'm referring to is located in Utah, right outside the boundaries of Zion National Park. That's where you'll be able to take part in the Red Desert Adventure – rated as the no.1 outdoor activity in Springdale. You will be able to rappel as part of this tour, naturally, but there are many other things you can enjoy as well. I'm talking about rock climbing, mountain biking, hiking or various family adventures.
You can definitely take your kids along on this one. Actually, the more the merrier. You won't have to worry about anything going wrong as long as you follow your guide's instructions. Since we're on the topic, I should note that absolutely everyone was satisfied with the guides over there. They are incredibly professional, calm, and helpful. They also adapt to change if you want to change something up last minute. I'm not saying that you should, but it's worth knowing just in case.
Canyoneering seems to be the most popular activity at Red Desert Adventures. Indeed, Springdale is near some breathtaking canyons that are very fun and sometimes challenging to explore. You can also do a Day Trip at the Zion National Park or maybe visit the nearby Bryce Canyon.
3. Paragon Adventures in St. George.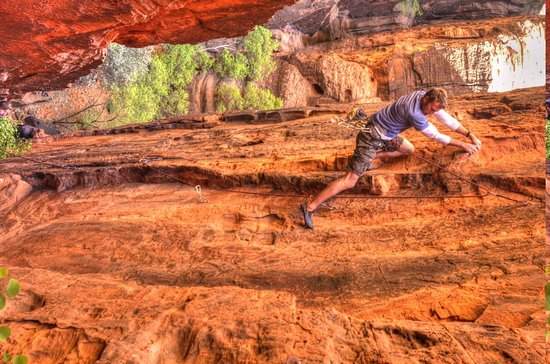 Paragon Adventures has a plethora of outstanding activities available in and around St. George, Utah. The Mojave Zip Line tour is definitely something to keep an eye out for, especially if you are fond of ziplining. The guides will make sure that you're able to zipline across the canyon and back again, all while admiring the wonderful sights all around you.
If you want to tackle the Red Rock Canyon there are a few rappelling opportunities during the tour. All you have to do is take advantage of them. This is a day-long adventure that you can customize according to your own needs and fitness levels. What's awesome about these tours is that the guides will always put safety first, and you'll never feel like you're doing something you're not prepared to do or you're not supposed to do.
Other amazing experiences around St.George include an introduction to Hydro Flight, a 3-Day Las Vegas to Grand Canyon tour, and a day trip to Mount Trumbull.
4. Wild Expeditions in Bluff.
I just love day tours, you know? The guides really have time to explain everything properly, and I have time to admire everything up close without feeling rushed. Wild Expeditions offers some of the best day tours in Bluff, particularly if we're talking about Jeep Tours to some of the most important landmarks in the area.
The Jeep Tour of Comb Ridge comes to mind, as well as the Jeep Tour of Bears Ears. Both of these offer exceptional opportunities for sightseeing and learning about the unique history of the place. For rappelling, I'd recommend Blarney Canyon in North Wash. This place offers three rappelling opportunities as well as some relatively difficult downclimbing. The first rappel is no less than 50 feet high!
If you enjoy exploring Native American ruins, you will be able to feast your eyes in full during the trips. Also, you might want to test your rafting skills while you're out there. The opportunities are endless.
5. Get in the Wild in Hanksville, Utah.
Known throughout Utah for its amazing canyoning and rappelling tours, Get in the Wild is a no-brainer for anyone looking to enjoy Hanksville at its finest. East Leprechaun canyoneering is where I'd recommend you start. This way, you'll get to warm up for rappelling by squeezing between various close canyon walls and hiking all the way up to the rappelling locations. There are three rappels in total at East Leprechaun, which should be enough for a beginner at least.
Alternatively, you could go for Robber's Roost Canyoneering Adventure, which will allow you to rappel through a series of beautiful canyons. The canyoneering instructors on-site are true pros, and everyone knows exactly what they need to do at all times.
Goblin's Lair Canyoneering Adventure is well-suited for hikers of all ages. Even seniors will be able to enjoy rappelling with no issues at all, which speaks volumes about the local instructors, their patience, and their level of professionalism.
6. East Zion Experiences in Orderville.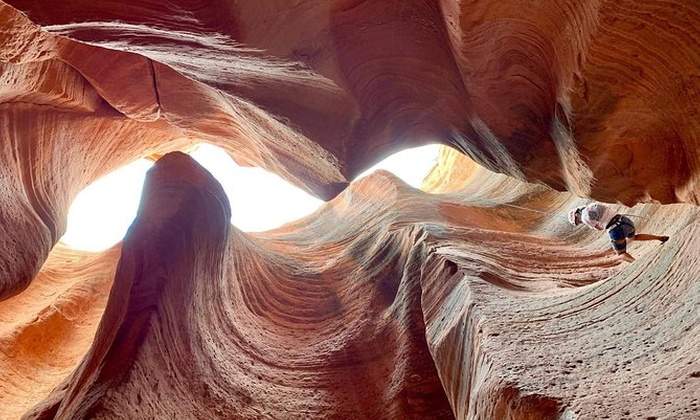 Southern Utah is definitely one of the most picturesque parts of the state. East Zion Experiences aims to provide guided tours to some of the region's most popular slot canyons, but what's really interesting is that UTV rides are available over there. Furthermore, you'll also be able to engage in technical rappelling and canyoneering.
What's awesome about these tours is that you and your party will be the only ones visiting a specific spot at any given time. This means that you'll have very few distractions, and you'll get to enjoy the experience even more. Since East Zion offers mostly UTV rides, these are well-suited for people of all ages and experience levels. Furthermore, you can go on one of these trips even if you're pregnant, just don't overdo it.
The canyoneering and rappelling tours usually last for around four hours, and they're well-suited even for beginners who have never rappelled before. They represent a great opportunity to learn the basics and gain some confidence before going on more difficult trips.
7. Big Rock Adventure in Marysvale.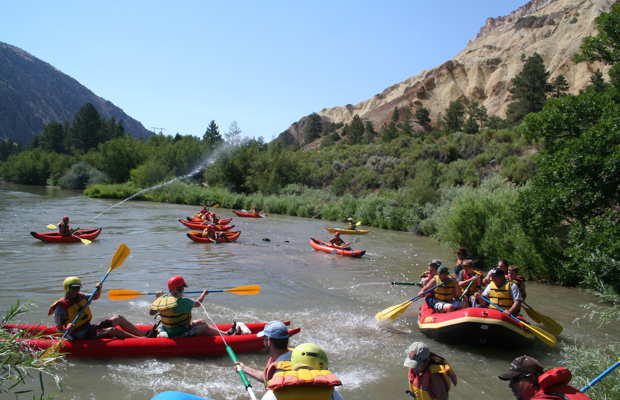 What makes Big Rock Adventure special is that its tours include actual animals. You can also go on standard ziplining, hiking, and rappelling tours, not to mention the incredibly fun whitewater rafting. You don't have to spend too much time in Marysvale in order to enjoy all that it has to offer, but I'd give it a few days at the very least.
People usually go in groups of 8 or more, but keep in mind that the larger your group, the more likely it is that you'll have to wait a while before you can enjoy your activities. White water rafting is definitely the most popular activity around Marysvale. The guides are very attentive and will always suggest the safest routes while also ensuring that everyone gets to have fun.
If you want something a bit more laid-back, there's always the lazy river float adventure. It's not as engaging as rafting but it does give you an opportunity to kick back and relax.
8. The Backcountry Pros in Salt Lake City.
I just had to include something from Salt Lake City into the list. After all, it is one of the capital of Utah and one of its most popular tourist destinations. It has plenty to offer too through touring companies such as The Backcountry Pros.
I'd advise you to visit this place in winter, as there are plenty of activities available relating to snow, including avalanche refresher courses and skiing. You can also engage in rock climbing as long as you pick a good guide that knows all the best routes. For instance, you can go multi-pitch climbing at one of the many mountains near Salt Lake City.
Not much to do in terms of rappelling over there, or maybe it isn't as popular as in other parts of Utah. However, there are a few canyons nearby such as Big Cottonwood Canyon, which affords some great exploration and canyoneering opportunities.
9. Southern Utah Guiding in Hurricane.
With Southern Utah Guiding, you'll be able to learn the basics and practice rock climbing under the guidance of a professional. The best part about these tours is that the guides tailor the experience around each group's overall ability and fitness level. This way, you'll never feel overworked but you'll always be challenged. These are my favorite kinds of tours: the ones where I don't have time to get bored.
Rappelling is definitely something that you should try while you're out there. Even if you're not completely sure or you feel like you're about to give up, just find the courage to give it a go and you won't regret it.
The most common issue associated with rappelling and canyoneering is a fear of heights, but the local guides know how to make you forget all about it. Alternatively, you can check out my own guide about overcoming your fear of heights and fear of falling. It might help you out, so go give it a read.
10. Epic One Adventures in Draper.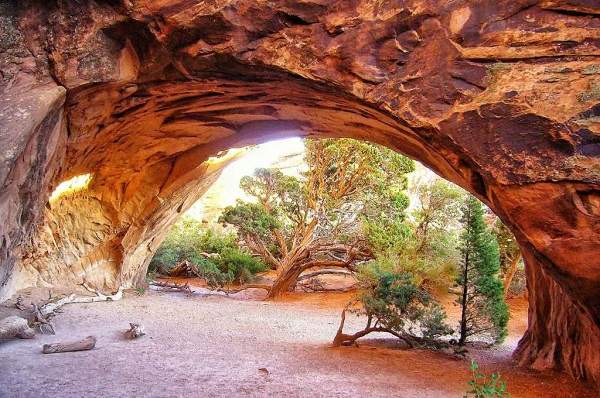 As you can see by now, there are plenty of rappelling tours in Utah, and each promises to deliver a unique and memorable experience. As we reach the end of our list, I wanted to tell you about Epic One Adventures in Draper – a city located about 20 miles away from Salt Lake City.
Epic One hosts a generous array of tours and guides that will take you through the state's most incredible National Parks. You could try to explore them yourself with just a map for guidance, but you'd be wasting precious time. This guiding service specializes in canyoneering, hiking, photography and the exploration of various national parks. Apart from Utah, they also have offices in Canada and Italy.
Back to Draper, Utah, you should get in touch with Epic One and ask about their tours for Zion National Park and Angel's Landing. Canyoneering is the most popular activity over there, so be prepared to push your limits as you explore these incredible natural wonders.
Conclusion.
There are plenty of things to do in Utah, but canyoneering and rappelling seem to be the no.1 priority for those who choose to visit this incredible state. I hope that my list above has given you a general idea of what to expect from the various rappelling tours in Utah.
I go there at least once a year, and while I wasn't able to go an all of these tours, I do hope that I'll manage to fulfill this dream within the next few years. If you have anything that you would like to share about your time in Utah, feel free to drop a comment below.